Importance of Rebar Detailing Services


Importance of Rebar Detailing Services
A rebar can be defined as a steel bar with edges, which is being fused in the reinforced concrete to give the expected shape to the structural project.
Rebar Detailing
The rebar is comprised of carbon steel and gives durability to the basic structures. In the rebar detailing process, the steel structures are being designed and drawings are being created depicting the total establishment of the steel structure in the reinforced cement.
The rebar detailing services are being actualized in a wide scope of structural ventures, for example, the residential projects and the business structures, parking structures, bridges, highways, stadiums and other type structures.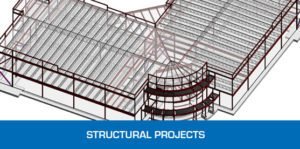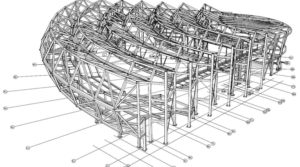 The majority of the building firm offers complete steel rebar detailing services with following features:
American, Euro code & SANS compliance
Standardized drawings
Various submission formats (DWG, DWF, PDF, ASA etc)
Quick response to your needs
Comprehensive handling of multiple rebar grades
All electronic detailing & submissions
Accurate and presentable work
Tekla Rebar 3D Models
The experts managing in the rebar detailing services are known as the rebar detailers. The detailers produce the drawings for the bar bending, in which the basic steel components, for instance walls, bars, girders and columns are virtually installed.
This helps in adequately examining the plan and to visualize the practical structural project. This also helps in deciding the material specification and the related expenses. Besides, any type of errors in the structures can successfully be identified and eliminate them from initial stages itself.
For more details, please visit Rebar People to avail our services and clarify your rebar related queries. You can contact us by phone and email.