Mild Beams, PT Beams and Frame Beams

Mild Beams, PT Beams and Frame Beams
We can use different kinds of beams for the construction process of building and structures like mild beams, PT beams and Frame beams. They are horizontal structural element which can withstand vertical loads. They are described below:
Mild Beams
Mild Beams are 'I' and 'H' shaped structures that are used in building, construction industry, engineering and residential projects. We can get mild beams in different sizes and choice of finishes. Based on the applied load for the selected application, we can select the size of mild beams. They contain a vertical web in the center of the beam having horizontal flanges on top and bottom. They contain tapered and parallel flange 'I' and 'H' beams. Mild beams produce superior load-bearing support. It gives support to buildings and load-bearing walls and are widely used in the construction industry.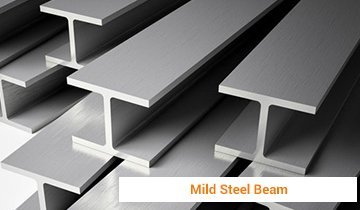 PT Beams
PT beam is a horizontal structural element in which post-tensioning helps to place the concrete structure under compression in the regions where tensile stress is caused by load. Post-tensioning uses compressive stress on the material. Post-tensioning helps to offset the tensile stress faced by concrete under loading. PT cables contain steel wires inserted into a plastic sheath that are applied in construction to enable thinner slabs and greater span lengths between support columns. Post tension beam design is different from regular beam and it has also different stirrups being used in those beams.
PT beams contain one or two way spanning slabs onto beams spanning in one or two directions and they are mostly applied for irregular grids and long spans where flat slabs are less suitable. The loads from columns and walls are transferred to columns and walls located below it with the help of PT beam.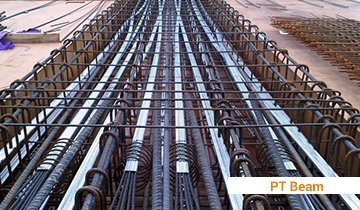 Frame Beams
A frame is a structural component and load resisting skeleton which contain straight or curved member interconnected with rigid joints. Frame is an assembly of beams, columns and slabs that can resist the loads that act upon them. Frames are referred to as the skeleton of a building and its flesh consists of walls, slabs and roof which helps the building to look complete.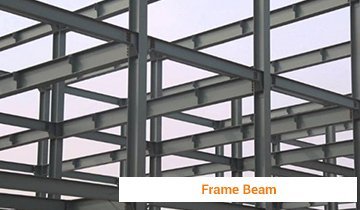 For more details, please visit Rebar People to avail our services and clarify your rebar related queries. You can contact us by phone and email.